I saw these on tumblr and I just wanted to do them so!
1. What house will you be in?

2. If the sorting hat was on you and it said you'd be great in a house you didn't consider before, will you follow his advice or choose what house you want?


(there are no other houses LOL)
3. What kind of animal would you bring to school?

4. If you were in class, where would you normally sit?


(close to the front for sure)
5. What do you think you'll be doing right now?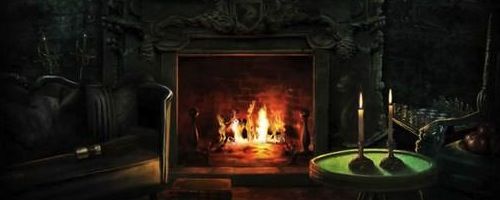 (chillin)
6. What's the core of your wand?

7. Do you think you'll be part of the quidditch team?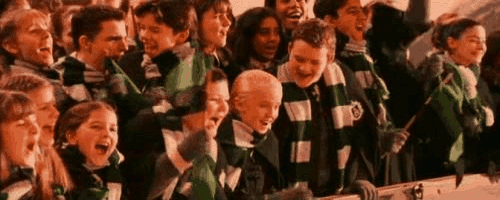 (I want to say yes because I love Quidditch SO FREAKING MUCH, but I'm incredibly unathletic. Maybe I'd be commentator? Except I'm blind too… *long suffering sigh* spectator it is.)
8. Will you be part of any organization???


(Eh I'd think about it, but likely would be too lazy to actually join. Unless some shit went down again…I like to think I'd be brave enough to join the DA or some shit.)
9. Will you go home during holidays?


(I'm actually not a fan of holiday's, so I'd likely stay at Hogwarts…if, ya know, my mother let me LOL.)
10. Do you think you'll have friends from other houses?

11. What will you pack for school?


(Just the usual stuff I suppose. Plus, like, lots of stuff to write on. Should there be a more interesting answer to this question?)
12. How about when going home for holidays, what will you bring home?

13. Would you consider studying in another wizarding school?


(I'm sure Ilvermorny is nice and all but…no thanks.)
14. Do you think you'll be a prefect or head girl/boy?


(I'm not really a fan of the 'responsibility' thing.)
15. Are you going to be a pure-blood or half-blood or muggle-born?


(based on this I personally would be a pureblood. B u t, my mother would be a muggle born and my father would be a squib. So, I guess that would make me a half-blood.)
16. Will you be related to any wizarding family?


(If we go with the idea that my mother would be a muggle born…probably not. At least, not closely.)
17. Will you be a student who gets into trouble a lot?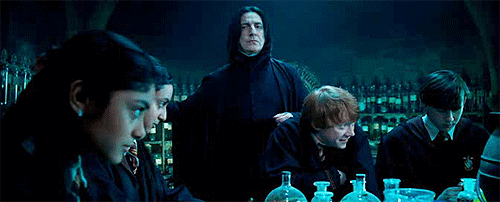 (I mean…probably at least a little bit)
18. Do you think you'll get a lot of detention? For what reason/s?


(not too much trouble ya'll)
19. On hogsmeade visits, what shops will you go to?


(all of them? Dervish & Banges and Scrivenshaft's Quill Shop the most probably)
20. Will you read Hogwarts: A History?

21. Do you think you'll get a lot of letters from home? How frequent do you think you'll get them?


(honestly, probably not a lot. I'd likely send more than I got.)
22. Will you subscribe to the daily prophet or the quibbler or other wizarding world media?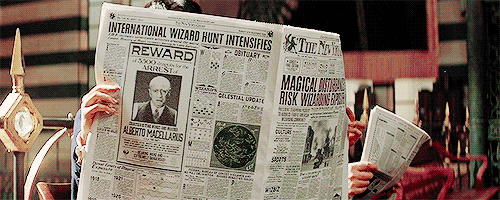 (yes. all of them)
23. Which part of the castle will be your favorite?


(not a bad place for a bath.)
24. Do you think you'll be a fan of wizard music?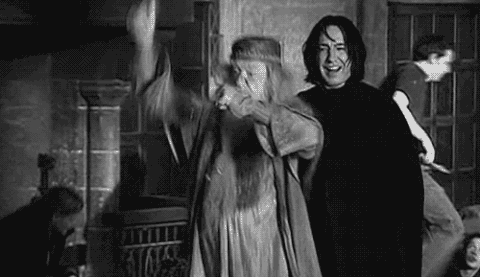 (honestly who wouldn't be with lyrics like 'spin around like a crazy elf, dancin' by herself)
25. Will you be curious enough to try and explore the whole castle, even if you know you can get in trouble for visiting some parts of it?


26. How frequent will your visits to the library be?


(i'd live there)
30. On your o.w.l.s, what subject/s will you get an O in? Which ones do you think you'll get a T on?


(Given that no one's gotten a T in like centuries I doubt I'd end up with one somehow. I'm not sure if I'd have an O either though. Probably just a lot of E's. Same for my n.e.w.t.s -which was the next question.)
31. What wizard snack would be your favorite? Or which one would you like to try?

32. Will you collect chocolate frog cards?

33. What quidditch team (excluding hogwarts houses) will you support?


(Puddlemere United because it's the team Wood goes on to play for.)
34. What will your boggart be?


(PROBABLY THIS LITTLE SHIT. THATS NOT FUNNY PARVATI)
35. Will you stay in the hog's head or the three broomsticks?

36. If you are of age, will you try to enter the triwizard tournament if they ever host one again?

37. Will you see the thestrals carrying the carriages?


(thankfully, no)
38. Will you consider becoming a professor in hogwarts after school?

39. What would your patronus be?


(according to Pottermore, it's a Nebelung Cat, which seems accurate)
40. What year are you suppose to be in right now?


(lol. Graduate)
I spent a ridiculous amount of time looking for images to answer these questions with SO I hope you at least enjoyed it lol
To find your house, wand and patronus you can visit https://www.pottermore.com/ 🙂