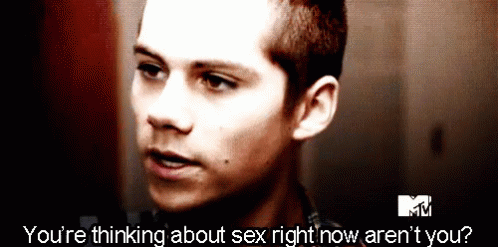 A question that I get asked a lot, especially after the release of Loving Lakyn, is why there aren't any smut or sex scenes in Just Juliet. I often answer this in person, usually to the response of eyerolls or huffs or 'well you could have done better's. Sometimes this issue rolls right off my shoulders, because at the end of the day it doesn't matter to me, Just Juliet is my book and I wrote it how I wanted to.
Other days, it leaves me feeling insecure and like I did something wrong. Like I hurt myself, my fanbase, and the community of queer girls. Today, I was asked this question again, and this time it prompted me to write an answer to everyone who has ever wondered why I made the decision I made.
First – I was a young writer when Just Juliet was born. I had practice, but the majority of it was amateur. Outside of a few college classes, I had no real idea what I was doing. What I knew was that I had a story in my head and I wanted to put it on paper. I wasn't prepared for the idea of writing anything above a PG rating. I'd never even thought of trying.
Second – the idea that Juliet and Lena would have a sexual relationship never personally occurred to me. A lot of people will remark that they're 'teenagers girls who are attracted to each other of course they'd be banging' as if teenage females have absolutely no control over themselves whatsoever and must jump the first attractive person they see. But that wasn't a thought that ever crossed my mind.
I could possibly blame my own highschool experience on this outlook. I am from a very small town, and my graduating class had a grand total of 17 people in it. Out of my entire class I'd say at most 4 of them had had sexual relations before graduation, but can only confirm 1 because he had a baby to prove it xD Regardless, no one really talked about it. We were kids. Young and awkward and acne covered. There were boyfriends and heavy make-out sessions and 'so, he touched my boob', but that was about it.
Third – There is a certain comfort level that you must have when writing smut and I simply didn't back then. In case it's slipped anyone's attention, the words in Just Juliet come straight from my own mind. I know a lot about sex, any kind of sex, I find it interesting and fascinating and I collect so many facts that married people will come to me and ask me about things. But the thing is that I view sex as this scientific, factual thing. To take this knowledge that I have, pour it into two 17yr old characters, and then compose it in a way that is either heartwarming and emotional or hot and steamy is just not … simple. Especially when you feel like said characters don't have that kind of range.
Which brings me to my last few points.
Fourth – Anyone who has been with Just Juliet from the very beginning remembers it's Wattpad days and remembers that there was a fade-to-black heavily implied sexual scene. I didn't write this because I wanted to, but because I felt pressured by my readers. Everyone was asking for it, and I spent many nights messaging readers I had become close to and calling my sister and crying. I was stressed because I didn't want to write smut, but I felt like I owed it to everyone to do so. Thus, I compromised. And of course, people still weren't happy, so it was all for not.
Fifth – I wrote Just Juliet for closeted teens, for anyone struggling with coming out and wanting a book a little more cheerful to turn to for help down that path. It wasn't meant for girls that were already there and ready to jump their girlfriends, it was meant for the girls still sneaking looks from the shadows. I could check my demographics on Wattpad and see who was reading, and my largest age range was 12-15. Why was I trying to please the handful of older readers when the younger ones were my audience? Who writes smut for 12yr olds with a clear conscious? No one good. (or ya know, other 12yr olds.)
Sixth – The characters. Juliet wasn't a virgin when she met Lena, but Lena was. Not only that, but she'd never dated another girl before, nor had she ever been in love. The girls had a year together, but if you take out the summer that they spent 'broken up' and the months before they were dating, it was maybe half that, which isn't really a lot of time.
I feel like the reason people get upset with me for my decision to not include smut or sex or implications in the published version of the book is because women deserve the right to be sexual beings. And they do. But with this specific book where is the line between that being the point I was trying to make, and it becoming 'girls can't really be queer unless they've had sex with another girl.'?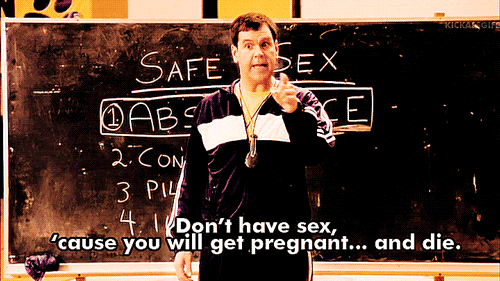 So why then is there sex in Loving Lakyn? I have points for this too, so settle in.
First – I started just Juliet in 2014, I started Loving Lakyn in 2016. It's just two years, but it's two years of being a published, professional author, and growing within my writing. By the time LL came along, I felt like I was ready to try my hand at writing smut. And I had a lot of help with this. Have you guys noticed the acknowledgement? I didn't throw all that down by myself.
Second – Despite the main character's ages, LL isn't a typical YA book, the darkness of the material described warranted it a higher rating, which meant that I could include sex scenes without alienating a huge chunk of my readership.
Third – I knew from the get go that Lakyn and Scott's relationship was sexual. Neither of them were virgins when they met, and neither of them expected anything romantic either. They very much had a friends-with-benefits start and that had always been a thing.
Fourth – No one is questioning their sexuality. Closeted as he was, Scott was very sure he was gay, and Lakyn was out. There's no confusing feelings about what they want. And it's a bit sexist, a bit stereotyped, but also biologically proven that males are more sex driven then females. I also feel it's noteworthy to mention too that Scott and Lakyn aren't always having sex in the most healthy of ways, and that their relationship has always been very different from Lena and Juliet's.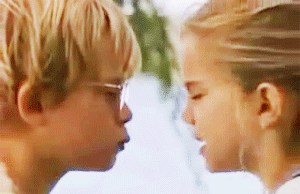 TLDR; There's no sex in Just Juliet because Lena was a questioning teenage virgin who wasn't ready and her girlfriend respected that, while there was sex in Loving Lakyn because Scott and Lakyn are ho's and very gay for each other.