A common question I get asked is what LGBT books I read in high school, or what LGBT books I would recommend now, and I always kind of cringe a little. I still haven't fully figured out how to answer that. And here's why:
I wouldn't call my mother strict, per say, but she payed a lot of attention to what I was reading. I read constantly, I always had my nose in a book, I took them everywhere with me. I remember pretty vividly there was a year when I wasn't allowed to read about vampires and I would hide the covers anywhere I went. (The rule didn't stick – I got so obsessed that to this day half of my bookshelves are still vampire books).
If I wasn't going to read about vampires, I definitely wasn't going to read about lesbians. There was no taking home a book that looked like Just Juliet for me. Nope, nu-uh, not gonna happen. So there's half the answer I guess – that I didn't read LGBT books in high school, or any younger than that. In fact, I'm not even sure I would have known where to find them. I went to an extremely small school in the middle of nowhere Texas. I'm almost positive we didn't have LGBT books in our library. (I was an aide my Junior year and we spent a solid week having to flip through books and cross out the curse words so, ya know. That was the environment I had to pick out books in.)
I did read a shit ton of Alex/Paige and Dylan/Marco fanfiction in my Degrassi days but does that even count? That was pre-Ao3 guys it's been a w h i l e.
"So what about College, Char?" – nope. I was busy in college, I don't think I read anything during those years. Sure, I had a full bookshelf, and went to B&N at least once a week to buy something new, but I don't think I ever actually read anything. Although here is where the facts change a little, because in 2014 I found Wattpad. And oh boy, did that change things. Suddenly finding gay books was as simple as searching [boyxboy] or [girlxgirl]. (those old school tags my god)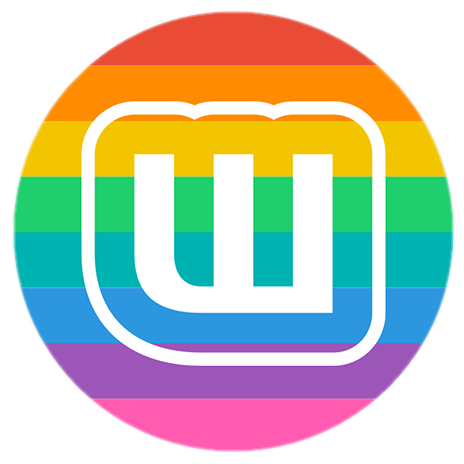 I still remember the first one I read. It was a gay love story by A.M Snead and I was honestly surprised because A.M is religious. Being raised where I was, there was always this overlying factor of  'you can't be a christian and support homosexuality at the same time'. A.M was basically like 'lol that's not true' and proceeded to write beautiful, christian, homo love stories. There was something about her doing this that inspired hope in me. If she could be christian and support LGBT rights, then there were others that could too, right?
These days, I've made it a goal to only read books that have at least one LGBT character or theme in them. I have a list, but I must warn you that I'm notorious for reading from male perspectives, because until college – aside from Harry Potter – I read only female so I'm trying to balance that out.
Lesbian: Ash by Malinda Lo – while I haven't actually read this yet, I love the concept so much that it's made it only my male pov only shelf so~
Gay: Boy Meets Boy by David Levithan – If I ever stop rereading TRC and TFC I might actually manage to make it to this one. It looks super cute?
Bisexual: The Raven Cycle by Maggie Stiefvater – I have a love/hate relationship with this series but ultimately I was there for the characters so. It doesn't really get gay until the last book, although the second one is very gay charged and the third one is all subtle gay, so it's there. There's a bisexual boy, even though I'm pretty sure the word is never said, he's a lovely bi baby and I will throw hands for him.
Transgender: Luna by Julie Anne Peters – there's a line in here about 'a girl that can only be seen in the moonlight' and that has always really resonated with me. I read this awhile ago so it doesn't fall under my 'male pov' rule because Luna is, undeniably, a girl.
Queer: All for the Game by Nora Sakavic – anyone who knows me knows I can't go long without talking about The Foxhole Court so here it is again. But guys this book is so inspiring to live and fight for what's worth it and just. Stuff like that. Also, there's a 'straight cousin', can you believe? I'm sticking it under queer just because there's gay characters and there's a demisexual character. Are we still using queer as an umbrella term or should I be more inclusive in that? Hm. Let me know if I'm wrong here.
Intersex: None of the Above by I. W. Gregorio – I'm going to be honest and admit that I've never read about an intersex person before, but I've heard this book be recommended places, so. If it's bad – let me know, lol.
Asexual: The Sum of it's Parts by E.M Holloway – my favorite thing about this series is that it's about werewolves, not sexuality, and it just so happens that one of the main relationships is asexual. It's also really, really good – and self published – and I feel like the author deserves more love so. Hit it up. For real.
For someone whose life revolves around books I really don't read enough.
Anyway, that's the last of my #InspirationChallenge posts. Have you guys ever felt inspired by an LGBT book? Tell me about it in the comments!